"Fasten your seatbelts" and get ready for new gaming consoles. Microsoft and Sony have announced their new products. It seems that it will be possible to get them till the end of 2020. As far as we know, now you can order PlayStation 5 Digital for $485 and regular one for $603 in official resellers' stores. Xbox Series X can be ordered for $590 and digital version, Xbox Series S can be ordered in official reseller store for $354. However Xbox Series X will come to stores worldwide on November 10, 2020 while PlayStation 5 will come on November 12, 2020.
I would like to start from the PlayStation 5 features. It looks like skyscraper or tower with its huge white walls, but what is really cool, it is the blue light in the middle of PlayStation. Just imagine how bright it will shine in the evening! What about inner things? In a nutshell, CPU( 8 cores at 3,5GHz), GPU( 36 CUs at 2,23GHz), Memory Interface( 16GB), Memory Bandwidth( 448GB/s) and Internal Storage( 825GB SSD). It is clear that it will support 4k and be capable of ray tracing. Indeed, controller will not be called as DualShock 5, but DualSense. It has got a redesign as it became more plump, than the previous one. Ultimately, it is expected to be not just cool, but jaw-dropping gaming console which will provide its players with 4k resolution and new user's experience.
We are moving forward and our next stop is Xbox Series X. This design is taken as a serious "monster machine" with its big engine inside. Nonetheless, it reminds a PC desktop what actually is comfortably, because it suits perfect under the desk. Indeed, let's take a look what is going on inside this console. CPU ( 8 cores at 3,8GHz) , GPU ( 52 CUs at 1,825GHz), Memory Interface (16GB), Memory Bandwidth ( 560GB/s) and Internal Storage ( 1TB SSD). As in PlayStation 5, Xbox Series X will have a 4k support and GPU can also support ray tracing like Nvidia's RTX-capable GeForce cards. Furthermore, SSD promises to load games quicker as it contains 1TB. Also, this hefty beast has changed an Xbox Wireless Controller, it has added a Share button similar to the DualShock 4, or to the Capture button on Nintendo Switch. It is an amazing bonus, because players will be able to capture screenshots or record a video with the touch of one button instead of exploring the whole menu.
We are aware of advantages of PlayStation 5 and Xbox Series X but what about disadvantages?
Well, as we can notice, CPU in PlayStation 5 is 0,3GHz points less than in Xbox Series X. Also, Memory Bandwidth in PlayStation 5 is 112 points less than in Xbox Series X. On the other hand, GPU in PlayStation 5 is 0,405GHz points above than in Xbox Series X. It can not be told than one of the gaming consoles can be better than another one, because each of them has its specifics and games for which they are created. Furthermore, there is difference between ordinary console and the one which is digital. Standard gaming console can contain games which are downloaded through the Internet and disks while digital one can only download games from the Internet. That is why it depends on what you prefer, dear player or reader.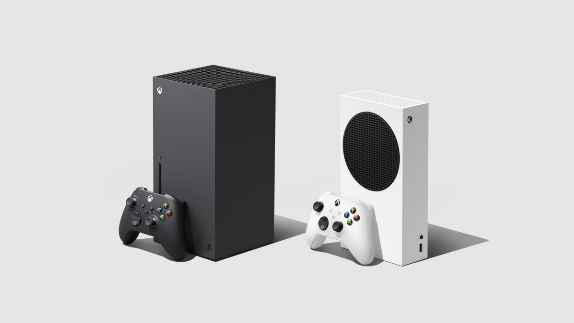 To sum up, Xbox Series X and PlayStation 5 both will be high demanded products on the market. PlayStation 5 has a futuristic design and is better in GPU while Xbox Series X has more Internal Storage and benefits in CPU and Memory Bandwidth. Also, it will be a player choice regarding buying a standard version of console or digital one.